NBA Champion Adrian Branch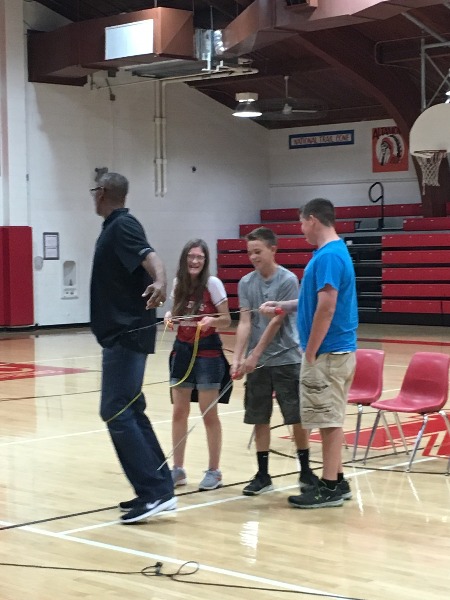 NBA Champion Adrian Branch
By Mackenzie Saunders
11/15/2016
NBA champion Adrian Branch came to Neoga ,and he talked to students from kindergarten through twelfth grade. He had two main quotes, " little trouble, more trouble, BIG TROUBLE" , and " You are not born a winner or a loser; you are born a chooser". Each quote has a special meaning that hit home with many people. " Little trouble" was when his arrogance got him kicked off his high school basketball team. "More trouble" was when he drove his friend to get drugs, and for " BIG TROUBLE," he didn't give an example; he just said that it was something that he wasn't proud of.
Adrian also had a lot of volunteers come up for examples, and two lucky people got to wear his college championship ring, and his NBA championship ring. Towards the end of his presentation, he called on students to come shoot against students and for teachers to come shoot against teachers. Everyone had a good time and laughed a lot. After he was finished with the presentation he signed his NBA trading card for the students and left.
This presentation from Mr.Branch was set up by our school's administrators last year. Make sure you thank them in the hallways if you see them to ensure that we have more excellent presenters in the future.
pic caption - Adrian Branch shows how hard it is to shake the baggage of your poor choices. Cheyenne Curry (senior), Brody Titus (junior), and Cody Hill (sophomore) act as his baggage.