School Spirit 2017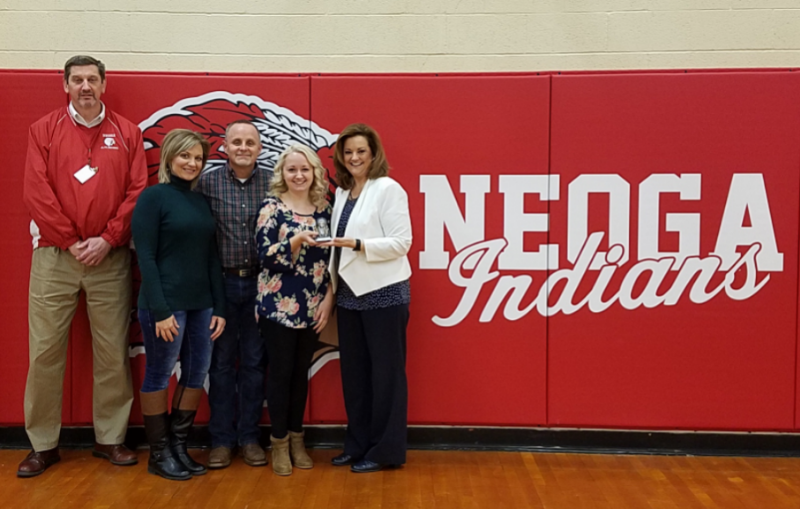 It's that time of year again! It's time for the faculty to choose the winner of Neoga High School's Spirit Award! However, not just anyone can win this award. To start, you must be a senior this year. Next, of course, is how you show your school spirit, and go beyond the "call of duty" in your life. You should be well rounded, not just in academics, but in sports programs and the community involvement, as well.
Furthermore, the winner should show kindness, unselfishness, and should illustrate a positive attitude. The winner should be involved in the community, and active in clubs. With all of these factors considered, our faculty members have chosen three seniors that they feel best fits this award, and would like to thank and congratulate the one that they feel stands out above the rest with his or her achievements.
The votes are in, and the 2017 winner is Machelle Morgan! For upcoming seniors, just remember, this is not an award based solely on a single achievement – there are numerous factors involved. So, good luck to our upcoming seniors who will be eligible for this award during the next school year.
L to R: Mr. Jeff Wooters, Shawnc Morgan, Steve Morgan, Machelle Morgan, Renee Roy-Duey (Edward Jones Rep.)