Athlete of the Month - December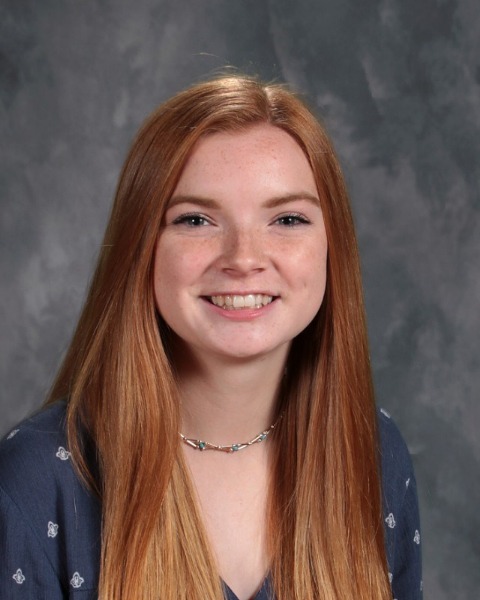 Neoga High School recognizes student athletes who go "above and beyond" by awarding them with the "Athlete of the Month" title. These athletes not only excel in the sport in which they participate, but also display outstanding leadership characteristics. The students must personify good sportsmanship and positivity, while maintaining the competitive fire necessary to success in athletics. Those athletes who stand out at Neoga High School are nominated by their coach. Congratulations to Kierstyn Albin for winning the December award!
Sports:
Cheerleading, Cross Country, Track
Favorite Sport:
Cheerleading
Favorite Movie:
La La Land
Favorite Food:
Chicken Alfredo
Favorite Athlete:
Simone Biles
Ritual Before Game or Meet:
Cross Country-Before we get off the bus we pray-before the meet we get into a huddle and say our chant.
Most Memorable Game/Meet:
Junior Year-In track when I was the manager, I competed in hurdles at Stew-Stras and I took second place.
Community or Church Services, Volunteer, Etc.:
Mission trips, local & out of state and Haiti
Special Honors/Awards/Recognition:
High Honors