NHS Spanish Club Bake Sale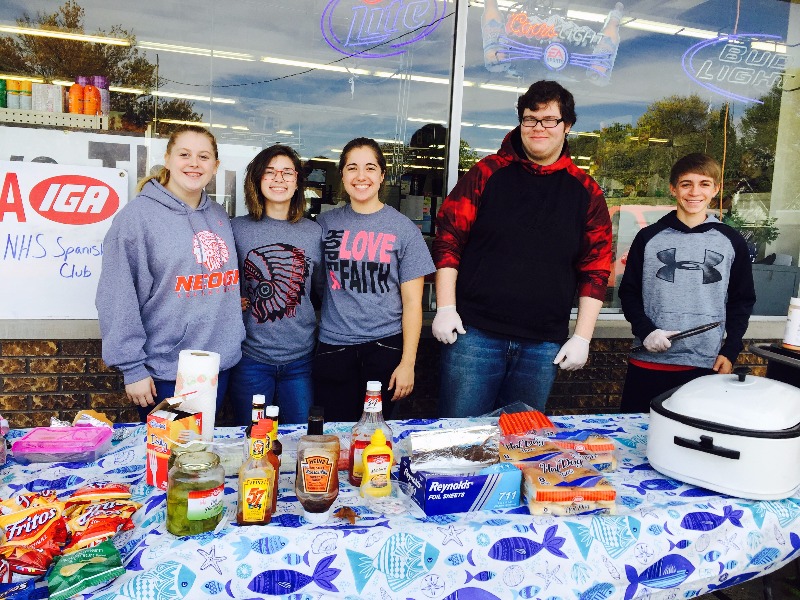 The NHS Spanish Club held a bake sale/cook out last Saturday from 10 AM to 1PM. We would like to thank all participants and those who supported us. As always, the money will be used for worthy causes.
picture caption (from left to right): Taylor Brigham, Madison White, Brittany Krampe (the "Fudge" master), Parker Stevens, and Nathan Lacy (the "Grill" master).